536 Stegall St.
Charlotte, NC 28217 (MLS #4046625)
Have you been searching for a home in the sizzling hot LoSo (Lower Southend) area, with a large fenced backyard? You may have just found the perfect home, with 536 Stegall St.! This home was completely remodeled and updated (finished in May 2022) and a large primary suite was added
…
Read More
onto the home.
Read Less
Perfect home finder
'VIP' Listing Search
Whenever a listing hits the market that matches your criteria you will be immediately notified.
Join The List
Scott Hartis
I help professionals in Charlotte move-up, using my Perfect Transition Method.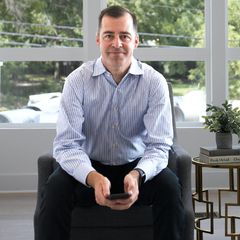 Please Select Date
Please Select Type
What We ❤️ About It
❤️ Location - 536 Stegall St. is conveniently located in LoSo (Lower Southend), close to area favorites Olde Mecklenburg Brewery, Queen Park Social, Gilde Brewery, Protagonist Southend, and newcomers Rally (pickle ball), Weathered Souls, and State of Confusion.
❤️ Location 2.0 - this area and neighborhood is developing at break-neck speed, with new projects being announced often. Take a look at Loso Village, currently being built out, with even more commercial options.
❤️ Fenced Backyard - A yard this size is so hard to find, relatively close to Uptown Charlotte. Its perfect for entertaining with the large 16 by 10 foot deck.
❤️ Established Neighborhood - The neighborhood gives you close proximity that all LoSo has to offer, without being overwhelmed with the commercial development nearby. Over the past couple of years, multiple homes have been updated and new construction built in the neighborhood. So now is the perfect time to get into the neighborhood and watch the development happen around you.
❤️ Floor Plan - When 536 Stegall St. was remodeled, the home was turned into more of an open layout, with the Living Room, Dining, and Kitchen on one side of the home and bedrooms, on the other side. The secondary bedrooms are a generous size and the new primary suite is even larger.